The demand for getting treatment through plastic surgery is increasing significantly, as one of these surgeries, hair transplant operations have gained big importance through the years to the present. Contrary to the popular myth, not only men but also women have been taking a great interest in hair transplants to improve their appearance.
So, acquiring a career as a hair transplant specialist seems a bright idea. At this point, becoming a hair transplant specialist needs experienced trainers and qualified training centers.
For this reason, we prepared this article for you.
What are the benefits of attending a hair transplant training?
Fundamentally, hair transplant training offers health care providers to be an expert in a specific field of plastic surgery through learning course, and practicing on actual patients. And of course, being an expert means changing the game in your career pathway.
Besides these, hair transplant training helps you in these ways:
Covering all the techniques used in the hair transplant field, as a specialist,
Gaining proficiency in using all of the advanced surgical devices and tools with aiming to achieve the best results,
Knowing the complexities and differences in patients.
Exploring the most sensitive spots of hair transplant operations through a comprehensive academic program and hands-on training.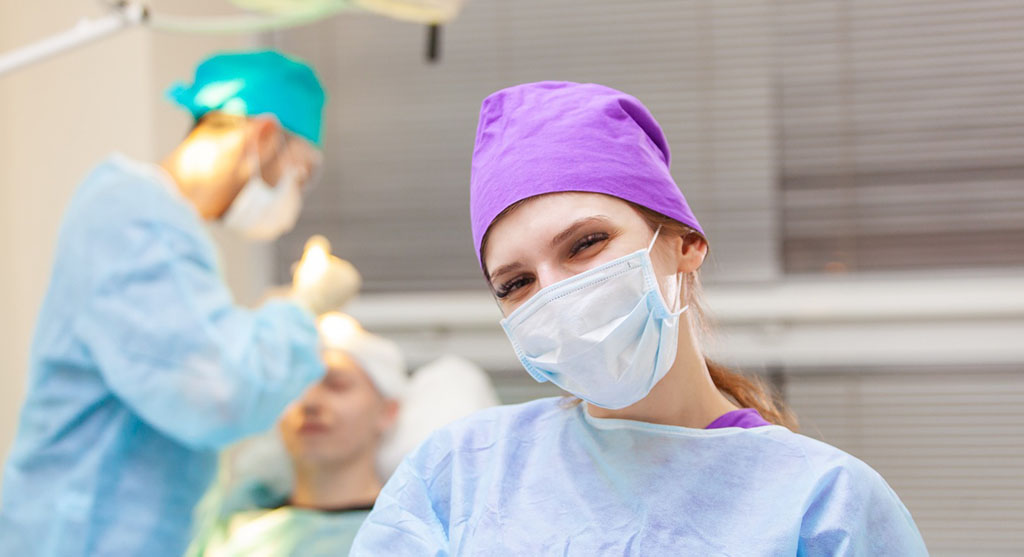 Who can attend the hair transplant training in Turkey?
To be a hair transplant expert, it is a must to attend a hair transplant workshop or course. This training provided by the surgeon experienced in the field in a one-to-one training manner, generally.
Basically, to join a hair transplant training, the attenders should be health professionals like a surgeon, doctor, nurse, technician or practitioner. Besides this main condition, the undermentioned features are important, too.
Medical professionals who are:
Looking for advancing in her/his career,
Available for new and advance job opportunities,
Desiring to get a better income,
Having proficiency in a specific field,
Wishing for improving her/his medical skills and knowledge in addition to qualifications,
Desiring to develop team player attitude,
are suitable for attending the training.
Hair transplant training program in Turkey.
It takes a long time to be well-versed in the hair transplant operation. It also requires a great number of practical applications, so that a hair transplant course should be planned by the medical staff who has adeptness in different techniques and methods of hair restoration.
Hair transplant training programs cover both general and theoretical principles of modern hair transplant surgery no matter which technique is used. Many of these programs in Turkey have educational contents as follows:
History of hair transplant; theoretical background of the surgery,
Hair and scalp anatomy lecture,
Hair loss types, reasons, and medical treatment,
Types of hair transplantations; FUE, DHI, Robotic
Consultation,
Planning,
Pre-operational stage,
Frontal hairline design and restoration,
Basics of anesthesiology,
Hair follicle harvesting techniques & practice for both DHI and FUE type hair transplant,
Punch machine & DHI pen (Choi pen) usage,
Graft preparation before implantation,
Recipient site preparation and insertion,
Complications and risk of hair transplant,
Post-operative stage and patient care,
Hair restoration practice.
Why Turkey?
As already known, Turkey has a worldwide reputation for well-performed hair transplant surgeries. Qualify clinics in Turkey, apart from these successful operations, intend to pass along their knowledge and experience, gained through the surgeries, to medical professionals all around the world, and they arrange hair transplant training programs in packages. These packages may include accommodation and local transfer in some cases, and this makes things easier for potential attenders.
Maybe the most important thing is that training centers, in Turkey, give attenders the chance of practicing on real patients at the training centers' hospitals after attending live operations, as a part of the training program.
In addition to that, Turkey has a visa-free system for many countries and this means easy-travel.  Similar to arrive in Turkey easily, it is also easy to get online consultation after graduation in Turkey since therefore
So, act now and take your place in the training course in Turkey; like Turkey's general atmosphere, you'll experience a cozy environment while improving your medical skills.